EVERY WEDDING IS UNIQUE
TIMELINE EXAMPLE
A timeline will be custom designed by Autumn for YOUR wedding. Every wedding is different, no two are exactly alike. The process for building your timeline will look something like this.
At your first consultation, before even signing a contract, we'll talk about your vision for the big day. Your thoughts on the type of ceremony you're planning and what type of reception events you think you will do. This preliminary talk will help me guide you to the right package to book based on number of hours I think you'll need. Don't worry though, you can always upgrade later if you decide you need more hours when we finalize your timeline closer to the wedding.
Six months before your wedding I'll send you a details packet to start filling out, which will be questions about the final details. I will gather personal information, special requests, family photo list, and times for makeup, ceremony, cocktails and dinner. 
From this packet, I'll put together a google doc with your final timeline that I propose for the entire day and a full cheat sheet for myself for your wedding day. Everything from when you get dressed to when we take bridal party photos will be on this timeline. That doc will be shared with you and you can then make adjustments.  Once finalized and confirmed by both you and myself, I'll print that to be my workflow for the day.  Keeping you on track is an important task that I take seriously.  
12:30

photographers arrive to start shooting details and getting ready photos in separate hotel rooms for guys/girls

2:00

photographers leave hotel rooms, along with bride/groom separately to go to church

2:15

Arrive at church

2:30

Ceremony begins

3:30

Ceremony ends, start photography of family portraits

4:00

Leave church for outdoor photo locations

5:30

End photography on locations, go to venue

5:45

Arrive venue, photographers begin shooting details in ballroom 

6:00

Cocktail hour ends, guests find their seats in ballroom 

6:15

Bridal party is announced

6:20

First Dance

6:25

Cake cutting

6:30

Toasts/prayer

6:45

Dinner is served 

7:30

Bride and groom visit their guests 

7:45

Parent dances begin

8:00

Open floor dancing

9:30

Photographers end coverage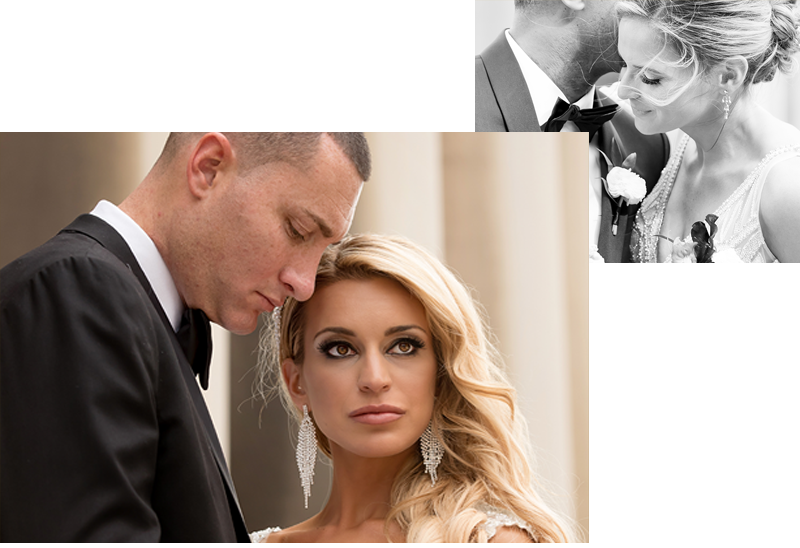 HAVE SOMETHING ELSE IN MIND?
Share your vision with me and we'll work out the best plan for your special day.